---
---
operation code T8 is a mission in Airforce Delta Strike. It is the last Earth mission for the 2nd Element.
Overview
Tethys Development Corporation is selling oil to the O.C.C.'s navy so they can be brought into the fold. Delta Squadron 2nd Element is dispatched to the Tethys Sea to destroy the oil base to stop the fueling effort. There are also civilian tankers which are not supposed to be destroyed, otherwise the player will have to pay a penalty. Delta is also required to take out war ships in dock around the rig for supplies. The mission is a naval engagement against ships and among enemy planes are Donald Chan, Su-24M "Fencer D"s, Yak-38 "Forger A"s, and Su-39 "Frogfoot"s. Donald is not required to be shot down in this mission and he flees the battlefield if he is left alone while a certain number of ground targets are destroyed. After all required battleships and the four bridges of the oil base are destroyed, the mission is completed.
Mission Objectives
Destroy all target battleships and the four bridges of the oil base.
Reward
The reward for this mission is 100,000 credits plus a variable amount depending on the number of enemies destroyed as well as the type of weapon used to destroy them. Destroying a civilian tanker will reduce the reward by 30,000 credits.
Videos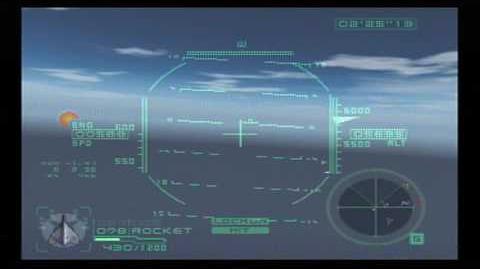 Ad blocker interference detected!
Wikia is a free-to-use site that makes money from advertising. We have a modified experience for viewers using ad blockers

Wikia is not accessible if you've made further modifications. Remove the custom ad blocker rule(s) and the page will load as expected.